"Gut Ding will Weile haben".
Hallo family, friends, and everybody who is reading this,
this is my first blog post. It took a while until everything was adjusted and I was satisfied with the design. I can finally present my blog and I do hope that you enjoy it.
It's been a while since I arrived here in the USA and I had lots of time to make versatile experiences and make myself comfortable here.
I want to tell you the most important topics in this post to give you a basic overlook about my life here. If you still have any questions don't hesitate to ask. By the way: I am writing my posts in English because I realized that every time I am talking in German I make a step backwards in my English progression. Therefore, I try to continue speaking in English as long as possible.
My Hostfamily (My hostmum Dee – abbreviation for Deanna – and her three cats "Lover Boy", "Morning Glory" and "Sunshine"):
I think that I had lots of fortune with my placement. My hostmum is a very nice woman who accepted me in her home with kindness, humor and sympathy. She cares about me without giving me any unreasonable boundaries. I can travel around and take action as I want to as long as I inform her. Her home is very beautiful and tiny but still with more than enough space to live in and having space to have time on his own. She is also greatly creative and knows how to furnish her house beautifully.
She also is very intelligent and prudent thereby I have some profound and interesting discussions with her about politics, art, sense of life, etc. I appreciate that so much because she has a very mature and intelligent point of view about life.
I will miss her for sure when I will move to California in December.
My College:
I have courses between 8am – 12pm from Monday to Thursday. That means that I always have time in the afternoon and a long weekend. My courses are:
Interpersonal Communication: Learning why you are who you are. Like a group therapy.

Welding: Best course ever! Very useful to learn how to stick weld, MIG weld, Oxyfuel gas cutting, etc.

Personal Curcuit Fitness: Workout in the gym.

Introduction to machining: Learning how to process metal with a lathe, a drill press, bandsaw, etc.
The first three courses are perfect for me and exactly what I hoped to study here. They are really interesting, funny and useful for me. Only the last courses has a huge number of words I had no idea what they mean and at least the same amount of new informations. Even though I study a lot it's very elaborate to follow the lessons. But we also spend lots of time in the workshop and I enjoy to operate the machines.
My Community Service:
I walk with the dogs in the local shelter for 2 hours per week and teach art in the elementary school. I am very happy that the program I am participating requires me to absolve the community service. I wouldn't have experienced this without them. It is such a pleasure to spend time with animals and small children.
You find a short film about my last lesson when I presented my art to the kids in the following link:
My free time:
I live in a small village with about 7000 inhabitants. Even though here are only a few attractions I have more than enough to spend my time with. I became friends with amazing people coming from all over the world – Japan, Thailand, Belgium, etc. We make some trips to amazing locations like Garden of the Gods, St. Louis, Chicago or short activities in the bowling alley, cinema or shopping.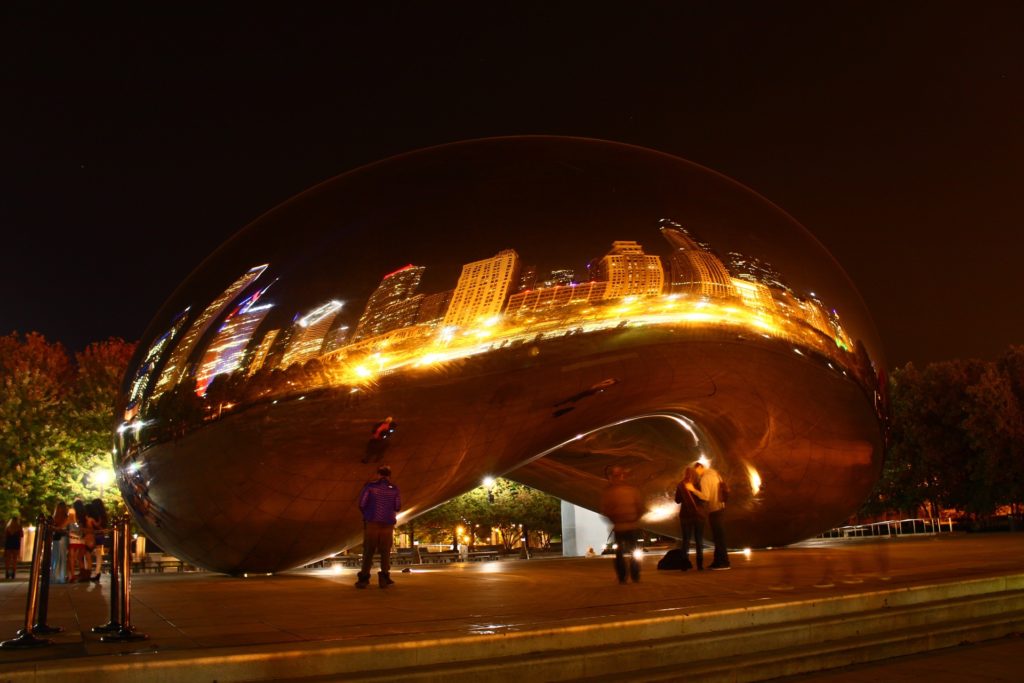 Improving my English:
It is very hard to perceive an improvement in my English. How can I figure it out? Of course, there are so many new words I have learned but still too many missing. But I continuously make both experiences conveying the impression of either making steps forward or standing still. A good example are movies. I have seen several ones since I've arrived here. In some movies I understand not a word and sometimes I forget that the movie is in English because it's so easy to understand.
And talking in English? I probably make so subdued improvements that I don't recognize them. And when I start talking in German again it sounds like that (happened a month ago): "Hey, ja ich kann dich dann bei dem Torbogen…pick up. Und dann kannst du uns… joinen…Bye!"
Another participant of this program who's placed in Chicago and became a good friend of me visited me last weekend. He sometimes asked me a question in German and I was answering in English – or sometimes conversely. I just realized it after saying it.
The bottom line is that is hard to see any improvement but I can't deny that something is going on.
I am really anxious how it will be in July next year.
One big issue I have with creating this blog are pictures. If anything doesn't look properly (can't see any pictures, grong size, etc) please inform me immediately. Please excuse any inconveniece! If you are interested in more photos you can take a look on my Instagram account: "jenszaehringer"
Well, here are a few more pictures I took since I've arrived here: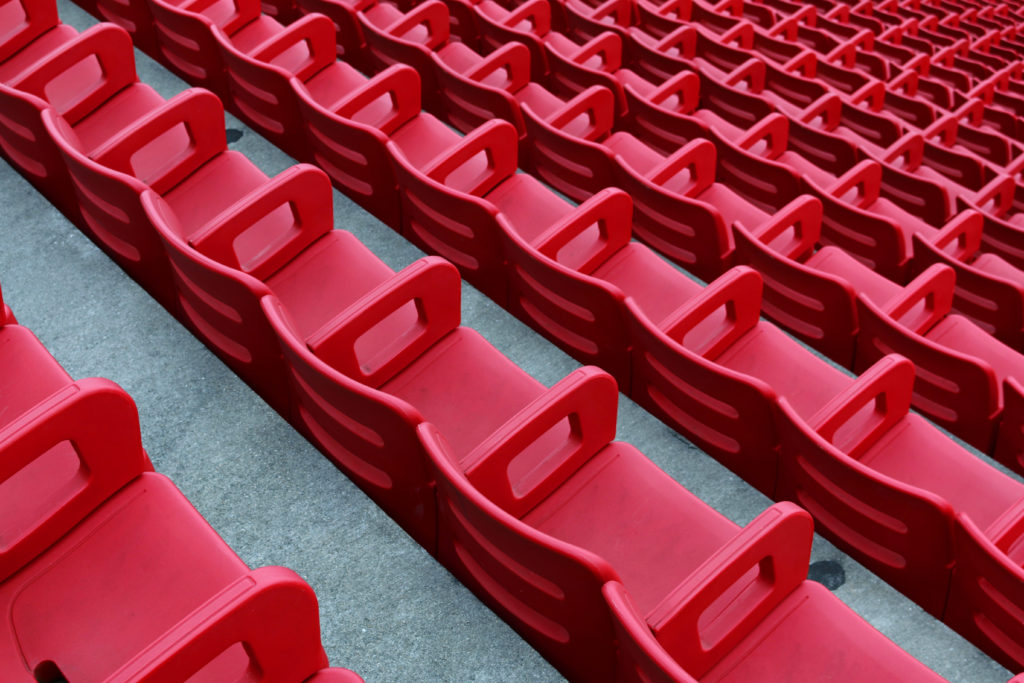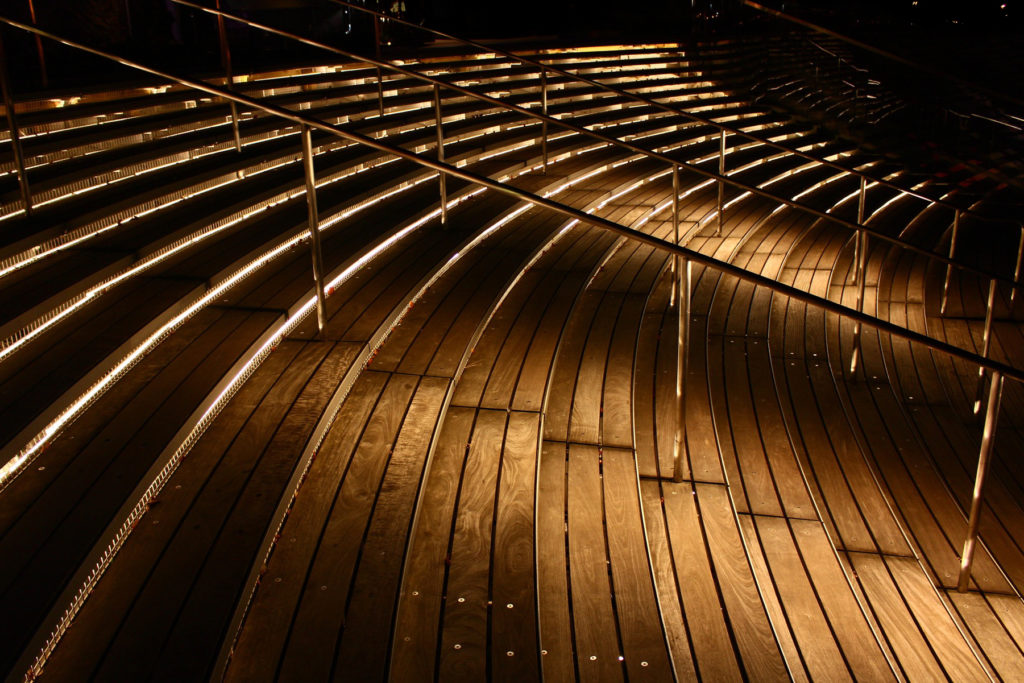 (I took the last two pictures at the weekend when the Chicago Cubs won the World Series…Great atmosphere!!!)